Clearing the way for a stable base
Homes, warehouses, multi-family houses, commercial buildings, you name it, all buildings need a stable, level foundation, with earth moved and rocks cleared. We understand the intricacies of foundation excavation and successfully navigate all types of earth moving.
Our process for excavating your build site includes:
Reviewing foundation plans to ensure all details are planned and addressed.

Going onsite and installing a tracking mat, stone driveway, culvert (if necessary), and silt fence. 

Stripping the topsoil from your building foundation pad and excavating

Having the Kurk layout team at-the-ready to stake the foundation in preparation for the footing crew. 
As experienced excavators, we get your site level and ready for building. 
Foundation Backfilling
Once the the foundation has gained enough strength, our excavation crews can begin backfill.  After the foundation is backfilled, the excavation team will rough grade the property. Proper rough grading includes grading the site to drain away from the foundation for drainage and makes sure the next construction crew can access the foundation.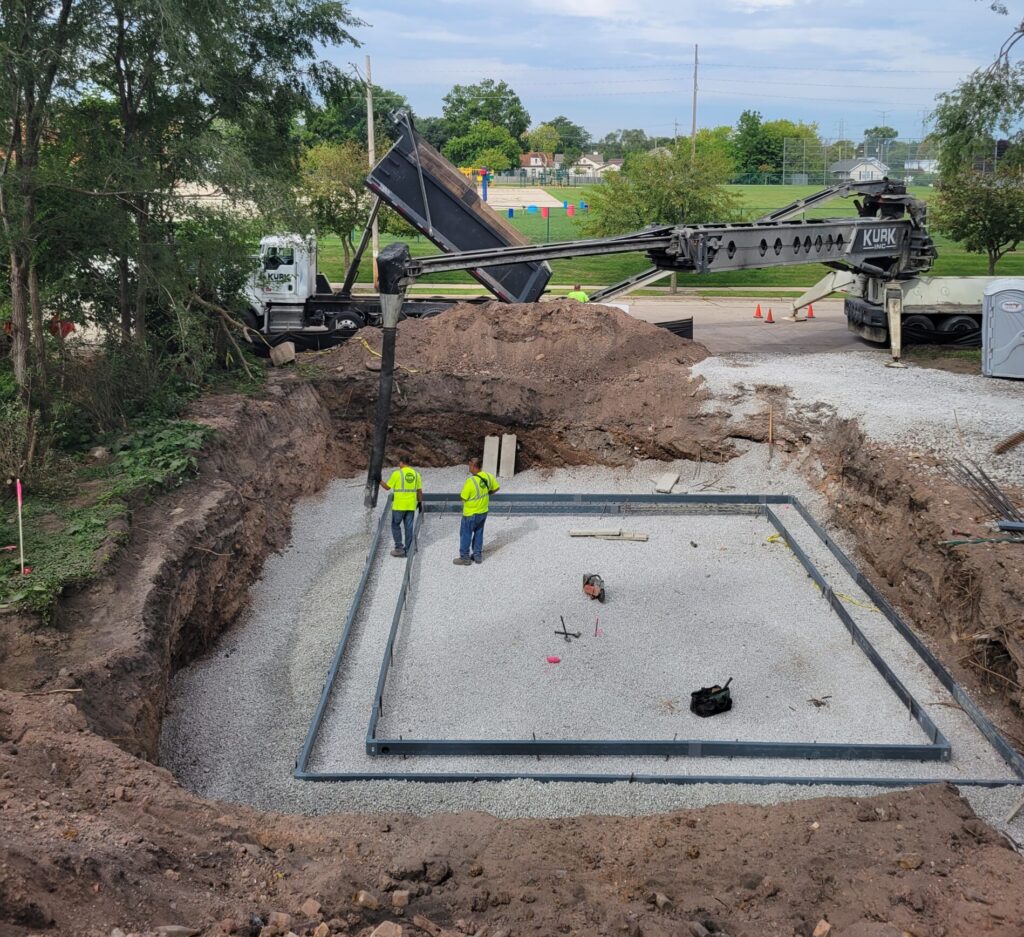 Accessory Building Excavation & Prep
Are you ready to build a new shed, barn, or detached garage? Kurk, Inc. can help! Our site preparation crew will remove and strip the topsoil in the area of your accessory building and install the base for your building slab. Depending on your site grading conditions, our team may have to build your building pad up with clay, compacting the clay in lifts, prior to installing a stone base for your building.